Engelskalender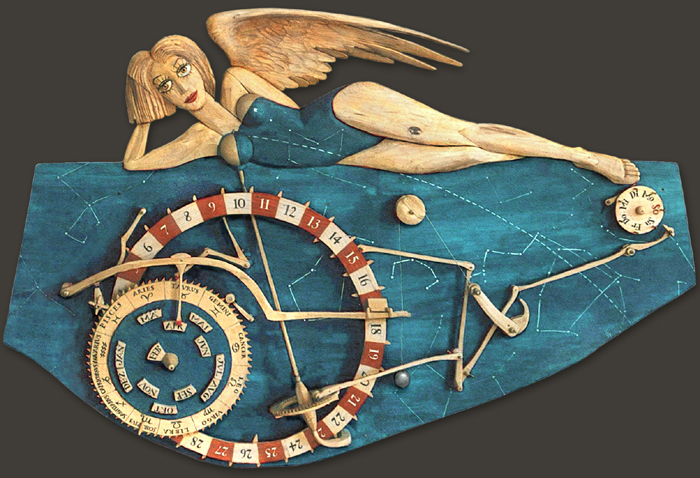 At the first glance it is obvious that this "Engelskalender" has nothing to do with Friedrich Engels but with a creature of completely different nature (as can be seen laying on top of the calendar).
By turning the winder of the calendar once a day the mechanism regulates all indications from day up to leap year.
The mechanical part of the angel's calendar is a sculpture of an anthropoid yardstick for the measuring of time. The angel is raised above this human effort to measure, however, he does not witdraw completely, but lends his right breast for the indication of the lunar phase and indicates with the left foot the day of the week.
196 x 127 cm
Indications: day, day of the week, month, zodiac, lunar phase